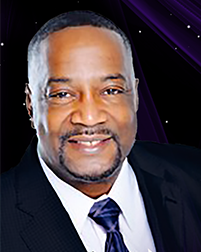 Apostle Edward Pitts is the founder of Kingdom United, Inc , a partnership program in which leaders, organizations and ministries are connected and relationships are established and maintained in order to accomplish the ultimate vision of the kingdom. Apostle Pitts is called to mentor the "Sons of God" and provide an Apostolic covering for them to go forth in their ministry call. Apostle Pitts has been in ministry for over 30 years. He is the Founder and Senior Pastor of Life Focus Ministries. He resides in the Central Florida area with his wife, Prophetess Mary Pitts, of 31 years.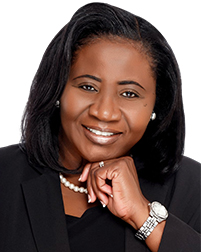 Mary Pitts is a pastor, entrepreneur, talk show host who knows how to bring out the best in everyone! She is an exciting, vivacious and upbeat speaker that prompts and propels her listeners to action.  Traveling throughout the United States, Jamaica, South Africa and Trinidad, delivering the word of God her audiences come to believe and know that they are a Someone Special, created in the image and likeness of God. Her passion is to aid those in need, help people discover who they are in Christ, and build their self esteem.
Mary Pitts is the Founder & CEO of Business Women Inspirational Network, Inc. which inspires, motivates and educates women to live their dream. As a business owner with over 25 years of experience in the hospitality industry, Mary Pitts specializes in group travel and special events. Some of her most popular events are Women with an Assignment Leadership Conference, The Presence of a Father, Marriage and Ministry, Single and Living the Life.
She is much involved in her community, volunteering her time and energy in making a difference in the lives of others. Serving on various boards,  committees, and events, and is frequently requested as a keynote speaker by not for profit and corporate groups.
Mary Pitts serves faithfully at Life Focus Ministries with her husband of 31 years, Apostle Edward Pitts. Together they have six adult children. She lives an energetic life, and resides in the Central Florida area.  
Mary Pitts is called and chosen as a Prophetic Voice to the Nations. You will be blessed as you experience a truly exceptional gift of God filled with excitement and motivation.
Pastor Sipho & Prophetess Sephuthi Malesa
Glory Tabernacle Ministries
892 Thakgalang Village
BloedRiver
Limpopo, South Africa.
Bishop Masilo Monyai
G.O.A.L City Church, Bible Church and Family Church and Kingdom of Heaven Impact Ministries
Johanessburg, South Africa
Apostle Gabriel Sakhile Manono & Mbali Manono
Manono Global (MG)
aka Dominion Fellowship Centre International, (DFCI)
121 Redberry Park, 79 Ruston Place, Mt Edgecombe  4300
Apostle Nick Khumalo
Good News Bible Church
Plot 51 Vaal View
Vanderbijlpark
Gauteng Province
Johannesburg
Republic of South Africa
Apostle Carlos White
Kingdom Dominion Ministries International
300 Mary Street
Waycross Ga, 31501 USA
Pastor John & Pastor Reginah
World Restoration Service
JHB CENTRE
24 Trump street
Johannesburg, South Africa
Pastor FR Ronald Mutetisi
Rivers of Life Church
01 Mokhukhu Street, Tsunami, Saulsville, 0125